Blub's dilemma
A downloadable game for Windows, macOS, and Linux
There once was a Blob named Blub.
Blub fell into a Labyrinth!
To find the exit, Blub split up.
Now all of Blub's parts are lost.
Combine the Blob parts scattered in the Labyrinth and find the exit.

Controls:
WASD + Look around with the mouse
Numbers 1/2/3 to switch to other blub parts
Left-click a near wall/ground to "tag" it
The web build is currently broken...

I had less time than planned for this Jam, so the game is very minimal.

Download
Click download now to get access to the following files:
blubs_dilemma_v0.1.0-test.3_linux.tar.gz
12 MB
blubs_dilemma_v0.1.0-test.3_windows.zip
12 MB
blubs_dilemma_v0.1.0-test.3_linux_older_glibc.tar.gz
12 MB
blubs_dilemma_v0.1.0-test.3_macOS.dmg
19 MB
Comments
Log in with itch.io to leave a comment.
I went through the game without knowing about the 1/2/3 keys. Oops.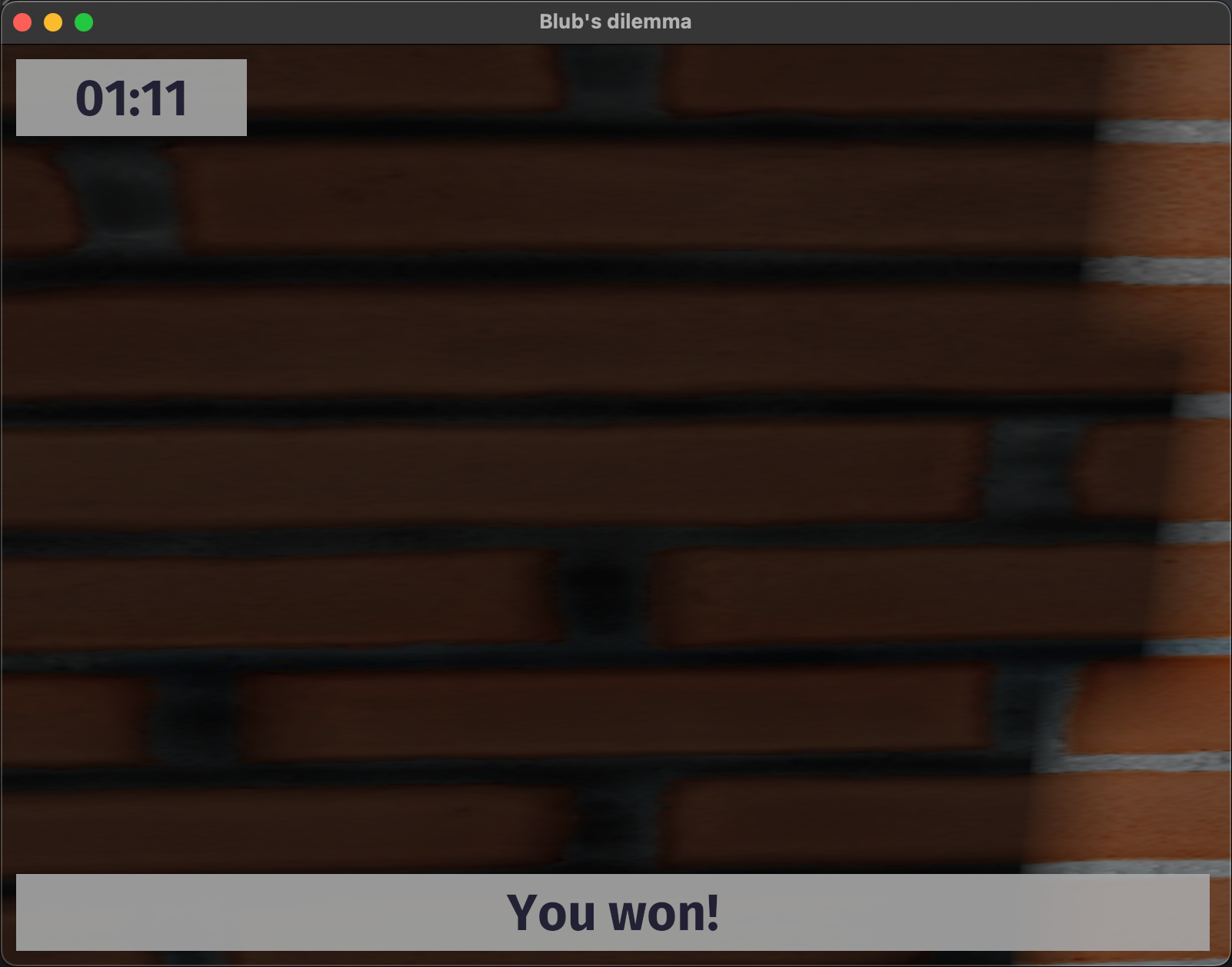 Yeah, I didn't get to the parts that make them important. The plan was to make the player slower with more combines, so that it is worth it to switch parts and walk them to the exit individually. Thanks for playing!